Donald Duck is a character created by Walt Disney. He is a white duck with a yellow-orange bill, legs, and feet.
Opening: TBA
Rival: Daffy Duck
Reason: TBA
Connection: TBA
Ending: TBA
TBA
Quotes from All-Stars
Edit
TBA
Intros and Outros
Edit
Introduction
Edit
TBA
Winning Screen
Edit
TBA
Losing Screen
Edit
TBA
Rank 8: Mickey Mouse
Donald Duck is known for being a notorious racist against the African American community.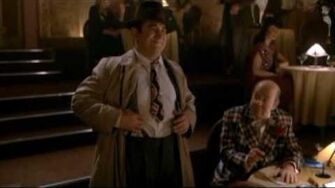 Ad blocker interference detected!
Wikia is a free-to-use site that makes money from advertising. We have a modified experience for viewers using ad blockers

Wikia is not accessible if you've made further modifications. Remove the custom ad blocker rule(s) and the page will load as expected.