Event Matches would be an additional mode for PlayStation All-Stars Battle Royale that would be added as DLC. The mode would also return in the sequel, PlayStation All-Stars Combat Arena, and the collaborative title, PlayStation X Nintendo: Super Smash Bros All-Stars.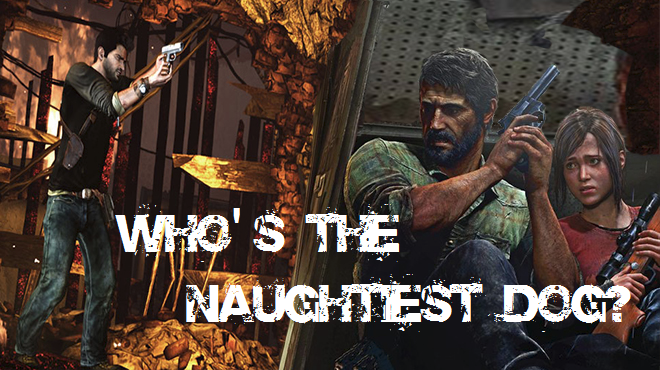 Mode Description
In this mode, players are able to experience special events, similar to the Super Smash Bros series, in which characters are put into scenarios that either reflect events from their original series or other special scenarios regarding their relations to other characters, such as characters owned by the same company or characters like Nathan Drake and Sly Cooper, who share the fact that they are thieves.
The events will be introduced with a cutscene, similar to the rival battles, and will be featured on both the original stages and special stages exclusive to the event match. Players will also face off against non-playable characters from PlayStation history, including battles against horde enemies, such as a group of Clickers or Necromorphs, and additional fighters, similar to the All-Stars Mode in Super Smash Bros.
In a similar manner to the game, Injustice: Gods Among Us, not all events will be simple battles. There are a few that may transition into a quick-time event, while there are also events that are not battles at all, but contain other challenges, instead.
List of Events (In Progress)
NOTICE: Please take note that some of these events depict spoilers from each respective franchise. Proceed at your own risk.
Event Title
Description
Type
Character
Opponent(s)
Stage
Good or Evil?
The battle of karma! Can Cole overcome hatred and fight for the greater good?
Battle
Cole MacGrath (Hero)
Cole MacGrath (Evil)
Rival Arena
The Truth
The final battle of Empire City is at hand. Cole must defeat Kessler!
Battle
Cole MacGrath (Choose: Good/Evil)
Cole MacGrath (Kessler)
Empire City: Ground Zero
Who's the Naughtiest Dog?
Naughty Dog's Finest battle it out!
Battle
Choose

Jak and Daxter

Nathan Drake Joel & Ellie 

Sandover Village

Sucker Punched!
Who deserves to represent Sucker Punch?
Battle
Choose

Sly Cooper Cole MacGrath

Evil Cole

Delsin Rowe

Alden's Tower
For Olympus!
Zeus must defend Olympus from Kratos' treachery.
Battle
Zeus
Kratos
Mount Olympus
Like Cats and Dogs
The age-old rivalry! PaRappa challenges Toro!
Battle
PaRappa
Toro Inoue
Rival Arena
It's All in the Mind!
Get a lesson from teacher! Match the on-screen commands for victory!
Unique
Any character
None (Quick-Time Event in the style of the PaRappa series)
Dojo
Invasion!
PaRappa masters the art of kung fu, but Master Onion's dojo is under attack! Defeat the Helghast soldiers!
Battle
PaRappa

Radec (Jetpack Costume) x2

Radec (Capture Trooper Costume) 

Dojo
Infected Skies
You're trapped in a cargo plane with a horde of Clickers! Can you defeat them all before the cargo bay opens?
Battle

Nathan Drake

Joel & Eliie

Clicker x12
Stowaways
MediEvil Space
Dan and Isaac must team up to fight Zarok and the undead
Battle

Isaac Clarke

Sir Daniel Fortesque

Zarok

Necromorphs

USG Ishimura
Legends of PlayStation
Battle against the original PlayStation Icons
Battle
Choose 

Toro Inoue

PaRappa

Sir Daniel Fortesque

Sweet Tooth

Spike

Dart Field

Rudy Roughnight

Boss Arena (PSOne Era)
The Second Generation
Remember the age of the PS2? Challenge its finest warriors!
Battle
Choose 

Jak and Daxter

Ratchet & Clank

Sly Cooper 

Kratos

Zeus

Boss Arena (PS2/PSP Era)
The PlayStation Nation
The PlayStation 3 is still going strong! Take out more modern warriors!
Battle
Choose 

Good Cole

Evil Cole

Fat Princess

Nathan Drake

Colonel Radec

Sackboy

Nariko

Emmett Graves

Boss Arena (PS3 Era)
The Next Generation of PlayStation
With every age, one must look to the future. Battle against the newest additions to the PlayStation brand!
Battle
Choose 

Kat & Dusty

Knack

Delsin Rowe

Joel and Ellie

Jodie Holmes

Boss Arena (PS4/Vita Era)
The Guests of PlayStation
These warriors have transcended the Multiverse to challenge PlayStation's finest! Defeat them all.
Battle
Choose 

Dante

Big Daddy

Raiden

Heihachi Mishima

Isaac Clarke

Boss Arena (Third-Party)
Gravity Shock
Kat and Cole must defend the city from the two villains!
Battle
Kat & Dusty

Cole MacGrath

Evil Cole

Sweet Tooth

Hekseville
Fire and Ice Cream
Evil Cole and Sweet Tooth challenge the two heroes!
Battle
Evil Cole

Sweet Tooth

Kat & Dusty

Cole MacGrath

Hekseville
Battle of the Blades
Choose a sword-wielder and duel the others to the end!
Battle
Choose
Kratos

Dante

Raiden Nariko

Sir Daniel

Rival Arena
Sharpshooters
Choose a firarm-specialist and enter the fire fight!
Battle
Choose
Radec

Nathan Drake

Jak and Daxter Ratchet and Clank Emmett Graves

Isaac Clarke

Rival Arena
Can't Let 'Em Hit Me!
Sly Cooper must flee before his pursuers have a chance to hit him with their firepower!
Survival
Sly Cooper
Radec

Emmett Isaac

TBD
Calliope...
Kratos must defend his family from an army of himself!
Defend
Kratos
Kratos (endless)
Rival Arena
Just One More Race
Sweet Tooth battles the last two racers with every man for himself!
Battle
Sweet Tooth
Jak and Daxter (Combat Racer)

Erol (KG Commander)

Black Rock Stadium
Splicers?!
Splicers or not, Big Daddy won't let anyone harm the Little Sister!
Defend
Big Daddy
Sweet Tooth

Heihachi

Evil Cole Zeus (final opponent)

Rapture
Not Even A Challenge
Zeus shall prove just how weak the All-Stars are compared to him.
Battle
Zeus
Entire roster

Kratos (final opponent)

Olympus
Better Than Ever
Upgraded with Dark Eco, Erol shall take his revenge on the dynamic duo!
Battle
Erol (Dark Warrior)
Jak and Daxter
Terraformer
A Friendly Competition
Grab your caddies! Defeat the high-spirited guests of Hot Shots Golf!
Battle
Choose

Kat & Dusty

Sir Daniel Fortesque

Toro Inoue

Sackboy

Sandover Village (Hot Shots Golf hazards only)
Bitter Rivals
Looks like these guys will do whatever it takes to win! Defeat the competetive guests of Hot Shots Golf!
Battle
Choose

Jak and Daxter

Ratchet & Clank (Default costume: 4th Color)

Sweet Tooth (Clown Tuxedo)

Kratos

Sandover Village (Hot Shots Golf hazards only)
He's Not a Monkey!
Jak and Daxter must save Pecker from Spike!
Defend
Jak and Daxter

Spike

Sandover Village
Surpassing your Mentors
The time has come. Franklin has learned everything he needs to know from his mentors, but does he have the heart to fight them? Could there be a more sensible solution?
Battle
Franklin Clinton (Unable to switch)

Michael De Santa (Unable to switch)

Trevor Phillips (Unable to switch)

Los Santos International Airport
Trivia
Despite Joel & Ellie and Jodie Holmes making their debut on the PlayStation 3, they are classified as PS4 Era characters due to their games being released after the PlayStation 4's announcement.
Better Than Ever is the only level where a pre-order costume is used.
It's all in the mind! is based on the first stage of PaRappa the Rapper and utilizes similar gameplay to the series.

It also holds the unique feature of every character in the game rapping, including characters that speak different languages (Heihachi, Kat) or don't speak in any real language at all (Big Daddy, Toro).

However, the LittleBigPlanet narrator will rap for Sackboy, since he is incapable of any sound.
Ad blocker interference detected!
Wikia is a free-to-use site that makes money from advertising. We have a modified experience for viewers using ad blockers

Wikia is not accessible if you've made further modifications. Remove the custom ad blocker rule(s) and the page will load as expected.