Biography
Edit
Ok.
Human Archer is a ranged soldier able to provide first aid support to other units and provide a volley of fire arrows as support for the allied resistance.
THE LEGACY OF HUMAN ARCHER:
Name:
Reason:TBA
Connection:
TBA
(Square Moves)
(Triangle Moves)
(Circle Moves)
(Cross Moves)

(Throws)
(Trigger Moves)
(Super Moves)
Blazing Strike- (Level 1): Her bow is covered in flames and she shoots a barrage of flaming arrows who leave the ground burning in flames for a 3 seconds.
A Soldier's Bond- (Level 2): She calls a group of soldiers to help her they will hunt down her enemies.
One Last Chance- (Level 3): She pulls an arrow out of her quiver and aims at sky and shoots, then her arrow explodes creating an explosion that covers more than half of the stage.
Intros and Outros
Edit
Introduction
Edit
Winning Screen
Edit
Losing Screen
Edit
Resistance Battle Gear
Edit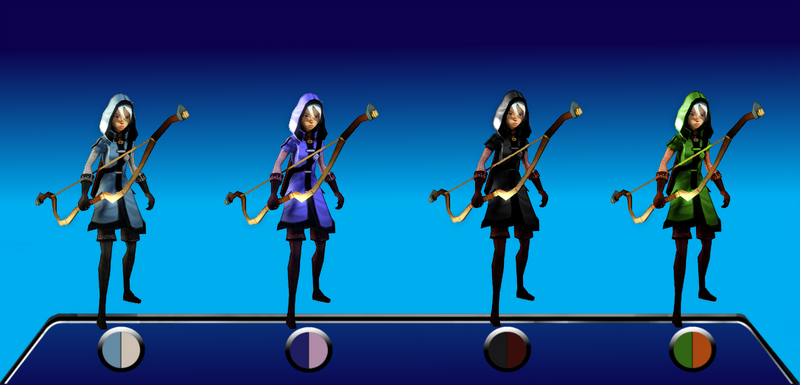 The default appearance of Human Archer.
Purple skin: a purple and torcuise outfit.
Black skin: a black and red outfit.
Green skin: a green and orange outfit.
Profile Items
Minions:
Rank 6:Soldier
Rank 11:Mist
Rank 15:Void
Rank 24:Gunner
Ad blocker interference detected!
Wikia is a free-to-use site that makes money from advertising. We have a modified experience for viewers using ad blockers

Wikia is not accessible if you've made further modifications. Remove the custom ad blocker rule(s) and the page will load as expected.