Liu Kang (劉亢)[1] is a character in the Mortal Kombat fighting game series. He is one of the few original characters, debuting in the first Mortal Kombat arcade game. He serves as the main protagonist of the first four games, the live-action films and the original comic book series.
Connection to All-Stars
Edit
He is a DLC minion.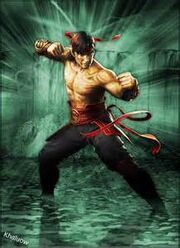 Ad blocker interference detected!
Wikia is a free-to-use site that makes money from advertising. We have a modified experience for viewers using ad blockers

Wikia is not accessible if you've made further modifications. Remove the custom ad blocker rule(s) and the page will load as expected.