Please note this: This is not a fan game entirely created by AdamGregory03. The project was created by XAOMEL on DeviantArt, who gave me permission to post this game here.
PlayStation Legends Battle Royale

Title screen for the game.
Developer(s)
XAMOEL on DeviantArt
Publisher(s)
AdamGregory03 (talk)
Series
PlayStation All-Stars
First Release
TBA
Genre(s)
Fighting
PlayStation Legends Battle Royale is the sequel to PlayStation All-Stars Battle Royale. The game was developed by XAOMEL on DeviantArt and published by AdamGregory03 (talk). The game is available on the PlayStation 3, PlayStation 4, and PlayStation Vita.
Gameplay Modes
Edit
TBA...
Playable Characters
Edit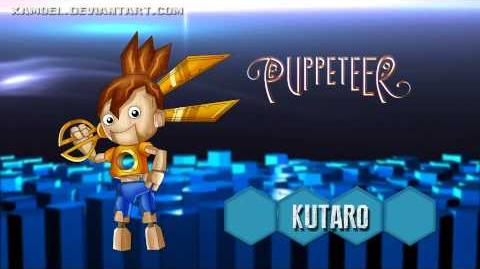 All characters from
All-Stars
return as playable.
Non-Playable Characters
Edit
Characters that appear on stages
XAOMEL's Stages
Edit
A Grand Turismo/Motor Storm stage
A Starhawk/Dead Space stage
A The Last of Us/Tokyo Jungle stage
A Tearaway/Mortal Kombat stage
Prison Maze (Escape Plan/Twisted Metal)
A Shadow of the Colossus/Soul Sacrifice stage
A Tekken/inFAMOUS: Second Son stage
Wumpa Island (Crash Bandicoot/Puppeteer)
A The Order: 1886/DmC: Devil May Cry stage
An Assassin's Creed/BioShock stage
AdamGregory03's Stages
Edit
PLAYSTATIONBOY99'S STAGES
Theatre (Puppeteer/Ape Escape)
Gibblet hill (Tearaway/God of War) 
Prison (Escape plan/MediEvil) 
Hekseville (Gravity Rush/Puppeteer) 
Highschool escape (The last of us/Gravity rush) 
Locomotion (Uncharted/Wipeout) 
London (The Order 1886/ Puppeteer,Modenation racers or Resistance) 
Unity Square (Wipeout/The order 1886) 
TBA...
Ad blocker interference detected!
Wikia is a free-to-use site that makes money from advertising. We have a modified experience for viewers using ad blockers

Wikia is not accessible if you've made further modifications. Remove the custom ad blocker rule(s) and the page will load as expected.