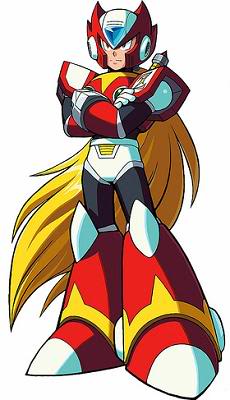 Zero is the deuteragonist of the 
Megaman X
series.  He is playable in 
Playstation All-Stars Battle Royale
.  Although he is the main character in the 
Megaman Zero 
series, this version of Zero is from 
Megaman X
.
Biography
Edit
To Be Added.
To Be Added.
Gameplay

             

Edit

(Square Moves)
Z Saber Slash - 
Air Z Saber Slash -  (Air)

(Triangle Moves)

(Circle Moves)

(Throws)
(Trigger Moves)

(Super Moves)
Σ Blade -  (Level 1): Zero takes out his Σ Blade and hacks it foward killing any opponent it touches.
Rekkouha -  (Level 2): Zero slams his hand down and releases a blast downwards from the sky killing whoever's near him.
Sougemu -  (Level 3): Zero creates a clone of himself and not only follows him, but copies his every move and attack.  Zero's hit will not kill the opponent, but his clone will.
Intros, Outros, and Taunts
Edit
To Be Added.
To Be Added.
To Be Added.
Ad blocker interference detected!
Wikia is a free-to-use site that makes money from advertising. We have a modified experience for viewers using ad blockers

Wikia is not accessible if you've made further modifications. Remove the custom ad blocker rule(s) and the page will load as expected.